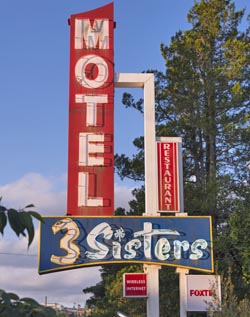 Convenient Location
| | |
| --- | --- |
| RSL Club | 2 min drive |
| Three Sisters Rock formation | 2 min drive |
| Katoomba Sports and Aquatic Centre | 3 min drive |
| Scenic World | 4 min drive |
| Leura Cascades | 4 min drive |
| Katoomba Town Centre/Train Station | 6 min drive |
| United Cinemas | 7 min drive |
| Blue Mountains Hospital | 8 min drive |
| Wentworth Falls | 13 min drive |
| Megalong Valley Farm (Horseriding) | 29 min drive |
| Jenolan Caves | 77 min drive |
| | |
| Golf Clubs | |
| Leura Golf Club | 11 min drive |
| Wentworth Falls Country Club | 12 min drive |
| Blackheath Golf Club | 14 min drive |
| | |
Towns Near By
| | |
| --- | --- |
| Penrith | 54 min drive |
| Bathurst | 87 min drive |
| Sydney Airport | 100 min drive |
| Sydney CBD | 110 min drive |
| Orange | 126 min drive |
| | |
Find Us
348 Katoomba Street
Katoomba NSW 2780 [map]
Call Us
02 4782 2911
Great Reasons

To Stay With Us
| | |
| --- | --- |
| | Free Wi-Fi Internet to Motel Rooms |
| | Smart 40" TV with Internet for Netflix*, FreeView & YouTube etc.. (* own account) |
| | All rooms are air-conditioned |
| | All rooms are non-smoking |
| | Free parking near your door and after checkout |
| | Quiet, peaceful location |
| | Conveniently situated between Echo Point / Three Sisters & Scenic World |

Local Area
Scenic World
Less than a 4 minute drive from the 3 Sisters Motel is Scenic World renowned for providing the ultimate Blue Mountains Adventure - from native birds and fresh air, to breathtaking views of the World Heritage-listed region including the Three Sisters, Katoomba Falls & Jamison Valley. While there enjoy the Scenic Railway, Scenic Walkway, Scenic Cableway and Scenic Skyway.
---
The Three Sisters Rock Formation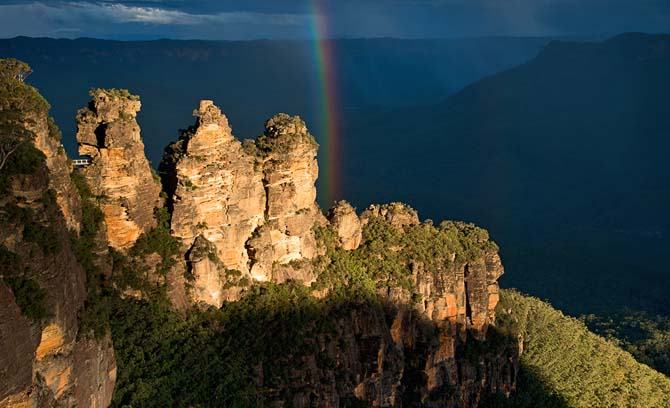 The Three Sisters is the Blue Mountains' most spectacular landmark. Located a 2 minute drive from 3 Sisters Motel, this iconic visitor attraction is experienced by millions of people each year. The Three Sisters is essentially an unusual rock formation representing three sisters who according to Aboriginal legend were turned to stone.
The character of the Three Sisters changes throughout the day and throughout the seasons as the sunlight brings out the magnificent colours. The Three Sisters is also floodlit until around 11pm each evening looking simply spectacular set against the black background of the night sky.
---
Jenolan Caves
Web: www.jenolancaves.org.au (Open Everyday)
The Jenolan Caves are, without question, Australia's most impressive limestone caves. Situated in the Blue Mountains wilderness near the town of Oberon, it is a 77 min drive from 3 Sisters Motel They have 11 show caves open to the public every day of the year, with spectacular lighting, underground rivers and cave formations, such as impressive stalactites, that inspire awe among visitors.
---
Wentworth Falls
Wentworth Falls is one of the most beautiful towns within the Blue Mountains offering possibly the most spectacular bushwalks and views. It offers views over the Jamison Valley and boasts the magnificent waterfall for which it is named. It has been a tourist destination for 130 years. It is a 13 minute drive from the 3 Sisters Motel.
---
United Cinemas Katoomba
Web: www.unitedcinemas.com.au/katoomba.html
United Cinemas Katoomba is a 7 minute drive from the 3 Sisters Motel it has the latest movies for your enjoyment so grab a popcorn and watch the latest movies with the family.
---
Leura Cascades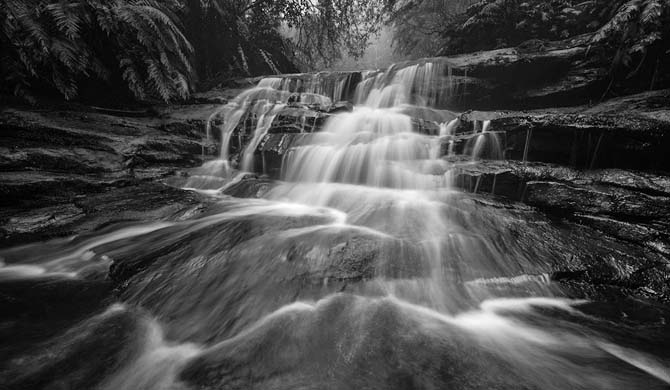 Leura Cascades is a popular picnic area set amidst tall eucalypts. Nearby you can take a walk beside the rapids on Leura Falls Creek down to Bridal Veil Falls and Leura Falls. Be prepared and plan your walks as several walks can be accessed from here and can either take you along the cliff tops to Echo Point or down through the Leura Forest and via the Federal or Dardanelles Passes to Katoomba. Leura Cascades is a 4 minute drive from 3 Sisters Motel.
---
Segway Blue Mountains
Web: www.segwaytoursbluemountains.com.au
Segway Blue Mountains lets you experience these incredible machines and ride across terrain you never thought you could on two wheels. They train you and guide you through a variety of bushtracks where you can zoom round to your hearts content. It is only a 11 minute drive from 3 Sisters Motel.
---
Blue Mountains at Megalong Valley Farm
Come and discover the spectacular beauty of riding in the Blue Mountains at Megalong Valley Farm
Slowly meander your way along rocky ridges and gullies with their lyrebirds and other wildlife. You'll draw your breath as you gaze on landscapes with majestic cliffs and lush glens in deep valleys. The ride is a journey back to the past when men and women rode the trails from days long gone. Each trip is more than just a horse ride - it's a total experience. It is a 29 minute drive from 3 Sister Motel.